Dee Levinson
Home | Exhibitions | Current Paintings | Resume | Contact Information
Dee Levinson - Washington DC Area Artist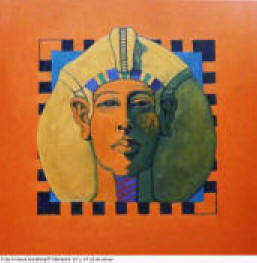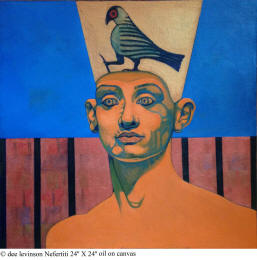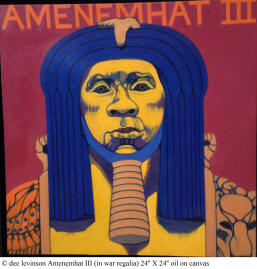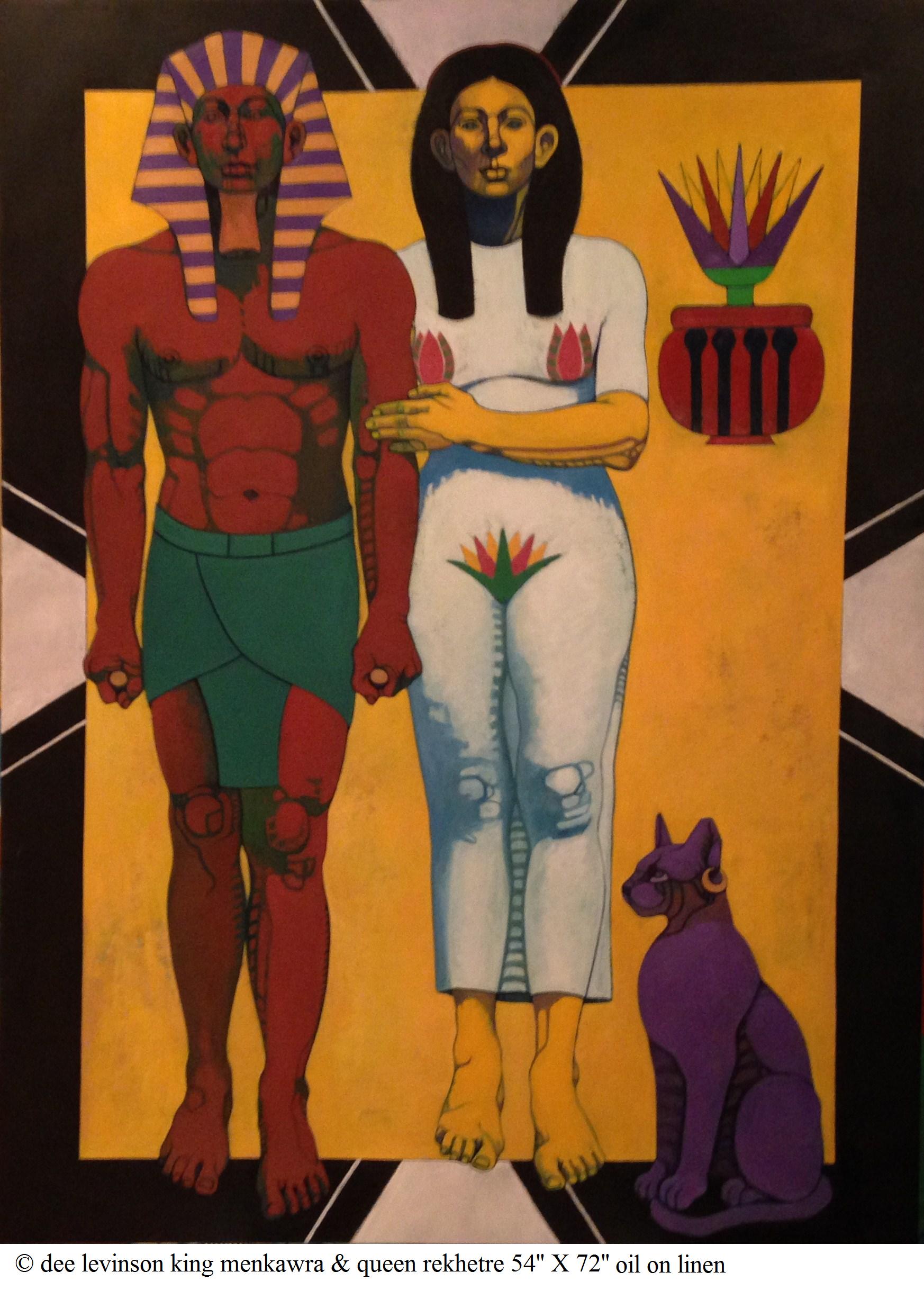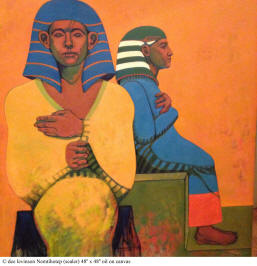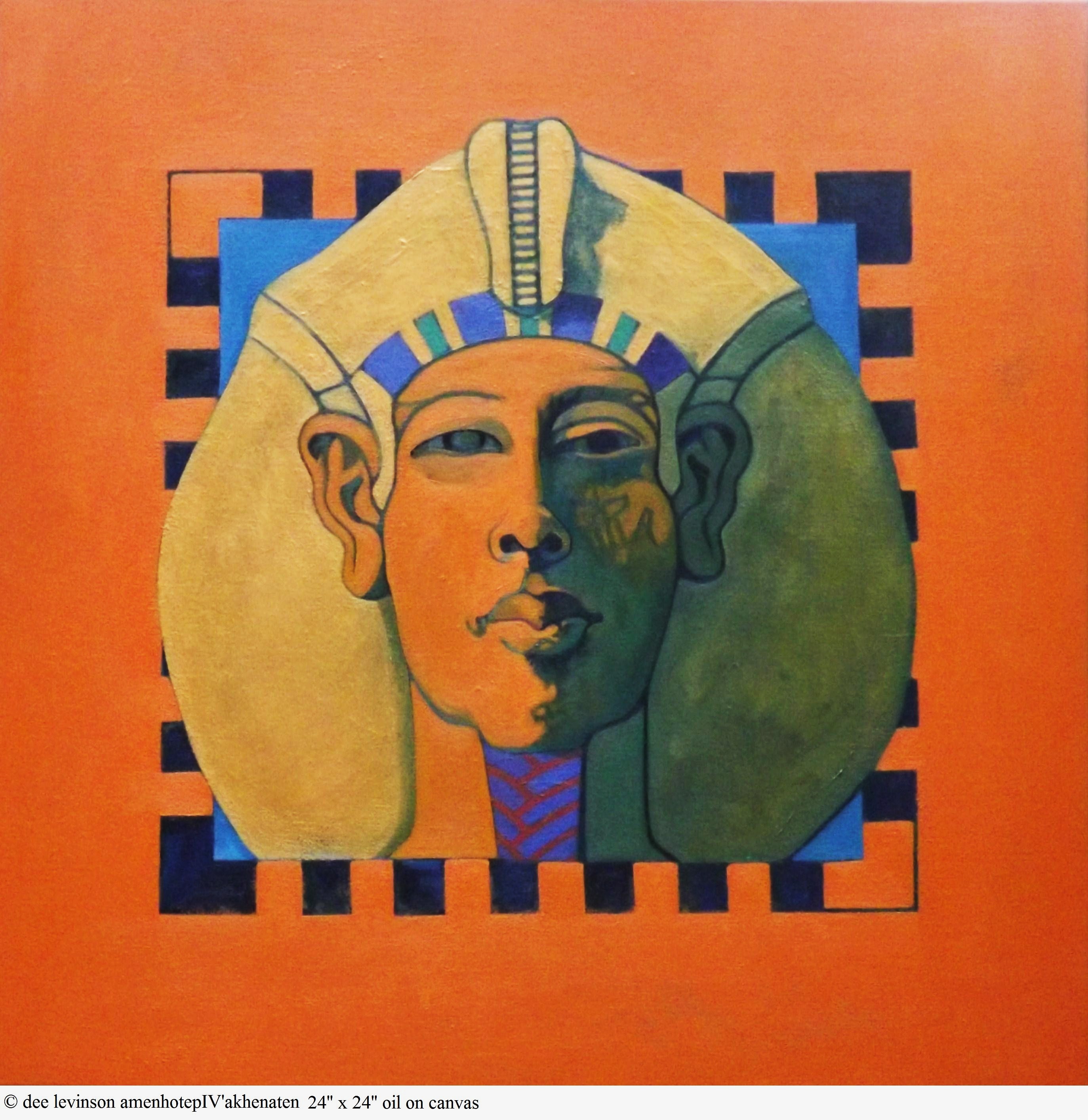 Local Spotlight: Dee Levinson at Touchstone Gallery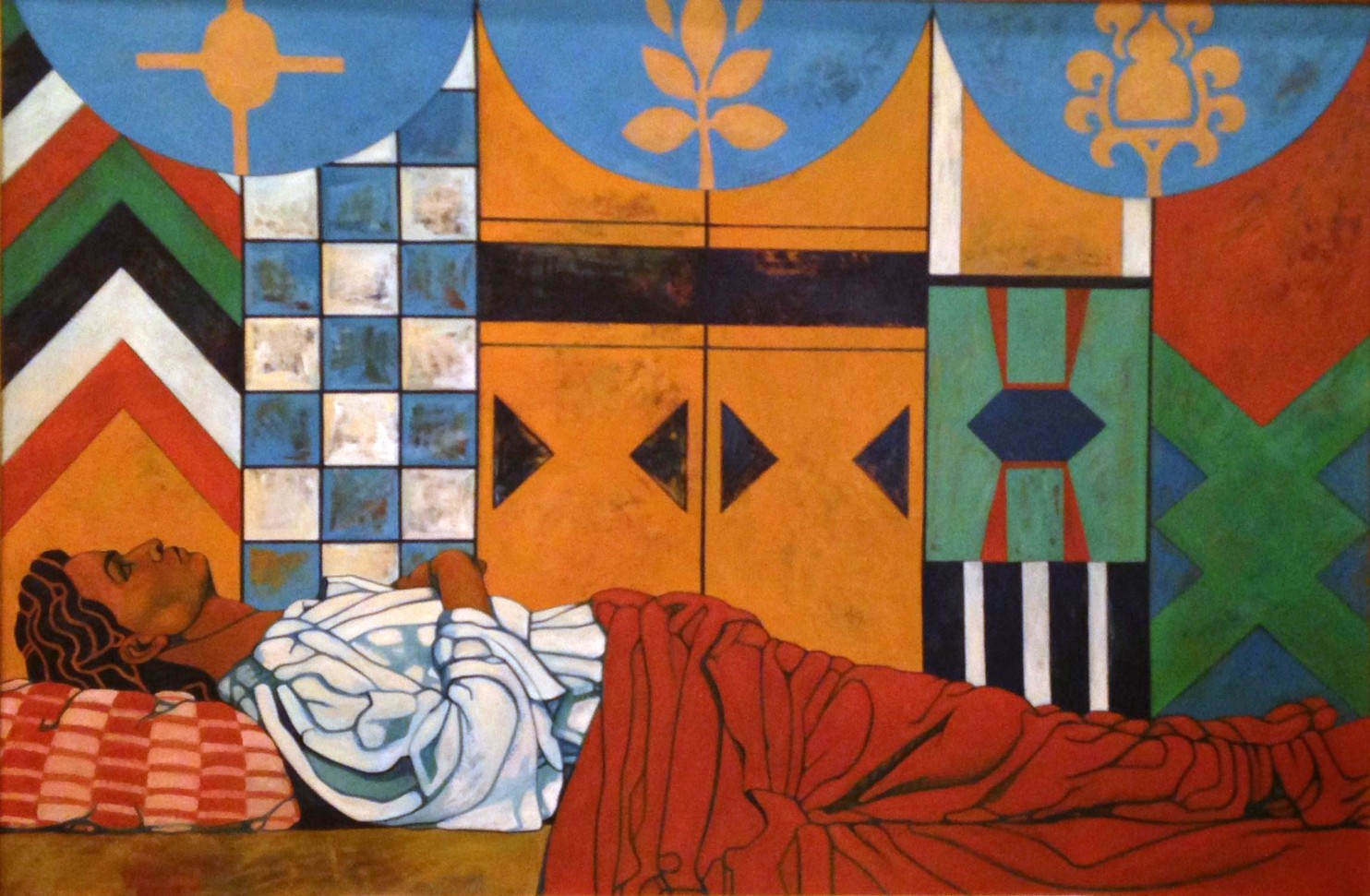 Dee Levinson's "Indian Princess in Repose," at Touchstone Gallery. (Dee Levinson/Touchstone Gallery)
By Mark Jenkins, January 19, 2017 The Washington Post Review
Most of the paintings in Dee Levinson's "Looking Back: Across Time and Culture" depict ancient Egyptian gods and royalty, but the Virginia artist's style reflects a much later moment. The pictures in her Touchstone Gallery show suggest the pre-Raphaelites, eminent Victorians who were also keen on looking back.
Levinson's color schemes, dominated by earth and metallic tones set off by intense blues, evoke the land of the pharaohs. Her use of shadows and modeling, however, draws from the European medieval and Renaissance masters whose styles the pre-Raphaelites endeavored to revive. The artist's subjects include European, Chinese and American Indian figures, some historical and others mythical. What they all share are vivid renderings, saturated colors and a sense of mysterious, vanished grandeur.
Dee Levinson: Looking Back: Across Time and Culture On view through Jan. 28 at Touchstone Gallery, 901 New York Ave. NW. 202-347-2787.